The ferocity of the 2019 Jaguar F-PACE can be felt by pedestrians as well as other drivers when this model prowls the streets of Baton Rouge and Monticello. Prospective drivers that want to get to know this luxurious SUV can read our 2019 Jaguar F-PACE Review which will be touching on everything from performance and style to convenient and modernized technology.
The last step after breezing through this review is to contact Jaguar Baton Rouge and see just how thrilling the 2019 Jaguar F-PACE really is!
2019 Jaguar F-PACE Trim Levels
A Wealth of Performance Options
The bristling performance of the 2019 Jaguar F-PACE can match your specific preferences thanks to a wide array of dazzling engine and transmission possibilities.
Rather than listing every individual engine, we'll be looking at three specific motors that serve to encapsulate the Jaguar F-PACE. First, there's the 2.0L turbocharged 4-cylinder. This striking option generates 296 horsepower, 295 lb-ft of torque, and accelerates from 0-60 MPH in 5.8 seconds.
For a little added juice, you can instead go for the 3.0L V6 engine that boasts a jarring 380 horsepower, 332 lb-ft of torque, and a striking 0-60 MPH sprint speed of 5.1 seconds.
Finally, for the most adventurous drivers, there's the acclaimed 5.0L V8. This behemoth devours the road ahead, showcasing 550 horsepower, 502 lb-ft of torque, a top speed of 176 MPH, and an elite 0-60 MPH acceleration rate of 4.1 seconds.
Transmissions vary, but you certainly can't go wrong with the smooth-shifting F-PACE 8-speed automatic.
Breath-Taking & Practical Exterior Style
The clean and concise appearance of the 2019 Jaguar F-PACE is sure to draw attention, but it also serves a practical purpose, helping this SUV perform more like an unfiltered sportscar.
Much of this practicality has to do with the updated aerodynamic structuring. The newly crafted lines, bends, curves, and bumps of this SUV are strategically placed to direct air under, over, and around the vehicle rather than into it. This creates a trifecta of performance benefits, reducing lift, increasing tire traction, and cooling both the engine and brakes.
Also, the Jaguar F-PACE features innovative LED headlights that mirror the color of the sun's rays, allowing drivers to distinguish objects more easily while also reducing unwanted fatigue.
Technology Abounds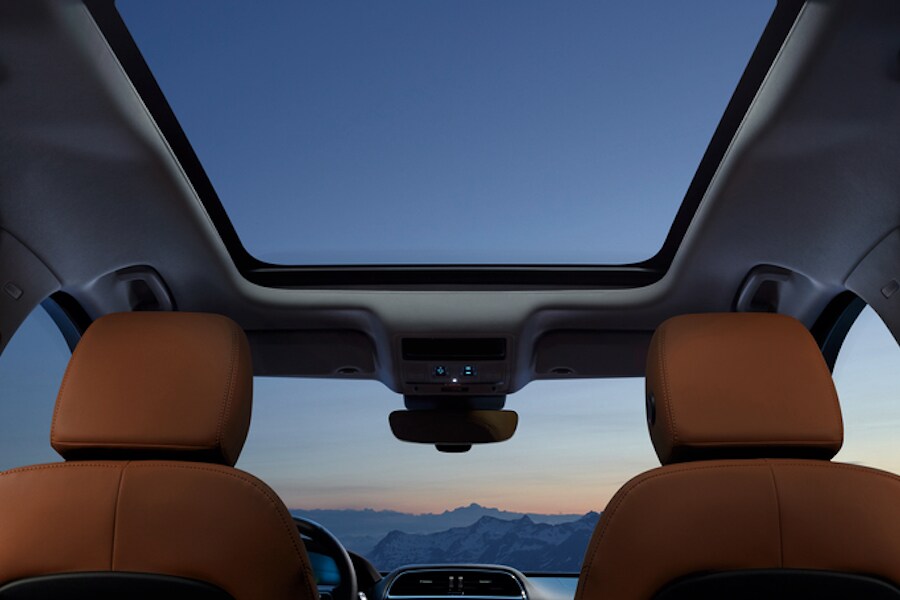 With LED headlights designed to mimic sunlight, it's no surprise the interior of the 2019 Jaguar F-PACE is also loaded with cool stuff.
The Traffic Sign Recognition and Adaptive Speed Limiter is a good place to start. This system will display the speed limit on your instrument cluster to keep you aware of changing conditions. If you're on cruise control, it will also alter the speed of your vehicle to better match the current speed limit.
Other information can be seen on the Head-Up Display which appears on the bottom of your windshield. This information includes your current speed, your gear position, and helpful navigation directions.
Embrace the Allure of the 2019 Jaguar F-PACE
This 2019 Jaguar F-PACE review merely scratches the surface of this vehicle's capabilities. To get an up-close look, you can contact Jaguar Baton Rouge and we'll happily set up your test drive around Baton Rouge and Monticello!