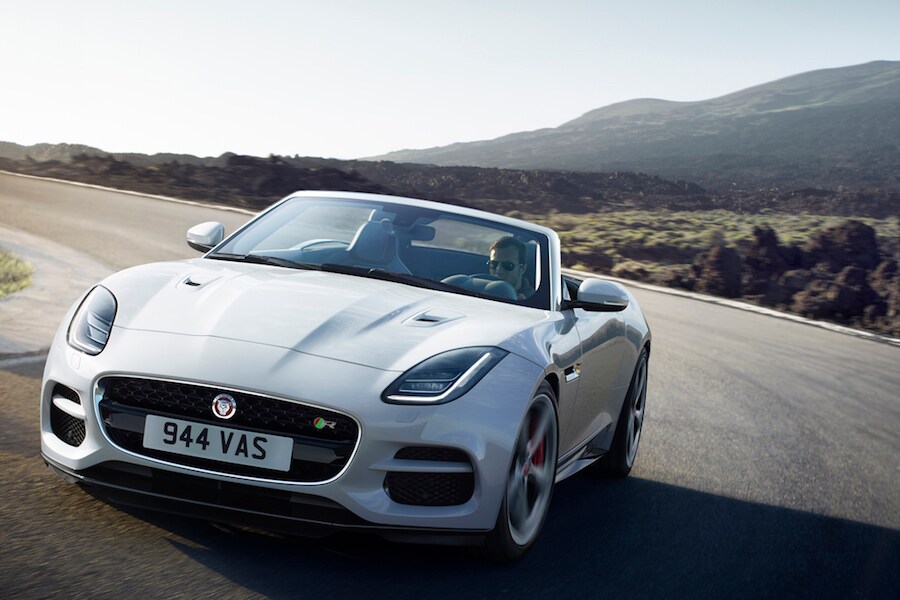 The stunning ferocity and unbridled power of sport cars are too much temptation to resist for certain speed-craving drivers in Baton Rouge and Monticello. If you fall into this category, then our 2019 Jaguar F-TYPE review will prove to be an interesting read.

In the following sections, we'll be dissecting various aspects of this sports car such as the performance, the exterior styling, and the numerous driver-assisted technologies. So, continue reading to learn about the 2019 Jaguar F-TYPE. If you want to see this model up close, contact Jaguar Baton Rouge!
Diverse Range of Sporty Engines
If you decide to go with the 2019 Jaguar F-TYPE, you won't be lacking for available engine options. In total, there are six different motors you can outfit your sports car with. In this section, we'll briefly touch on some of the most notable.
The first and only 4-cylinder is a turbocharged 2.0L engine boasting 296 horsepower.
After that, there are three separate V6 engines available. The most polarizing of these motors may be the 3.0L V6 turbocharged engine that generates 380 horsepower, 339 lb-ft of torque, and can jump off the startling line, going 0-60 MPH in just 4.8 seconds.
Finally, there's a pair of V8 behemoths that take performance to another stratosphere. These include the 5.0L V8 that generates 550 horsepower and 502 lb-ft of torque, and the 5.0L V8 that churns out a stunning 575 horsepower to go with 516 lb-ft of torque and a searing 0-60 MPH speed of 3.5 seconds.
Both of these V8 engines can be topped off with an 8-speed automatic transmission that features an uncanny ability to shift gears at the proper second.
Performance Technology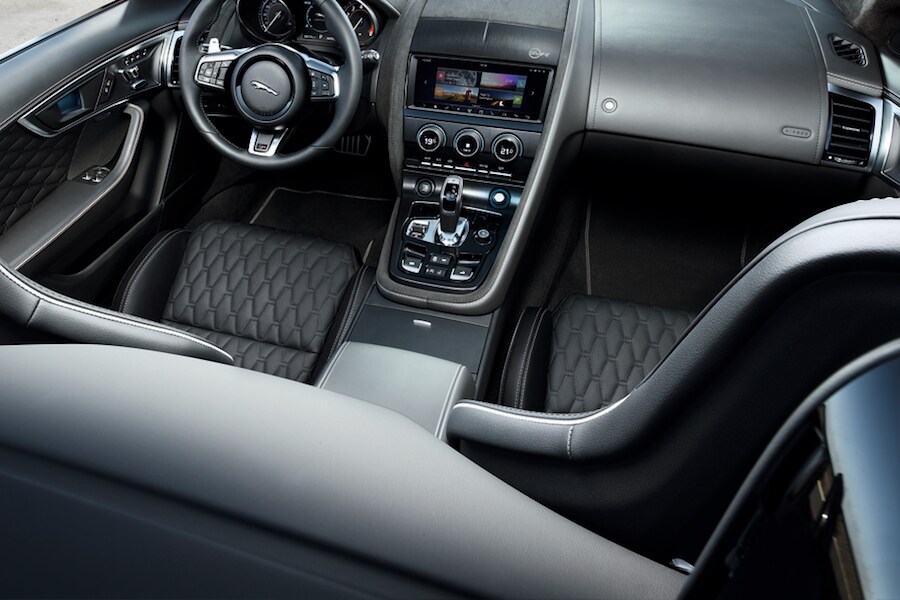 There's a lot that goes into building the ideal sports car, and the 2019 Jaguar F-TYPE understands this. So, it balances the brutish motors with precision performance features that afford the driver pristine control.

For example, the available Carbon Ceramic Matrix Brakes showcase immense stopping power and highly responsive sensitivity. Their composition includes 6-piston front and 4-piston rear brake calipers.
In addition to this, you'll notice other standout features listed below:
Torque Vectoring
Electronic Active Differential
Intelligent Driveline Dynamics
Adaptive Dynamics
Exterior Class & Style
The final mark of a true sports car is an exterior that is both flashy and refined, sophisticated and bold, clever and obvious. The Jaguar F-TYPE hits on all these marks while also giving you the ability to customize the car to match your preferences.
To start, there's the roof choices. You can select between one of three options. First, the aluminum roof is a throwback to heralded coupes of the past. For a sportier vibe, try the carbon fiber roof complete with a high-grade lacquered finish. Finally, for the dreamers, there's the panoramic glass roof that turns the cabin of your sports car at night into a personalized planetarium.
As you pull away, the only sight you'll leave behind will be that of your shimmering, sculpted LED rear lights.
Take the Jaguar F-TYPE for a Spin
The thrill of driving a sports car isn't far away. To test drive the alluring Jaguar F-TYPE around Baton Rouge or Monticello, contact Jaguar Baton Rouge!