The following 2019 Jaguar I-PACE review is a terrific way for folks around Baton Rouge and Monticello to learn about the many unique innovations of this stylish model. With all-electric capabilities under the hood, the distinctive styling and exterior shape of other classic Jaguar models, and plenty of driver-assistance technology to boot, the Jaguar I-PACE is turning heads with critics, reviewers, and really anyone that gets behind the wheel. 
So, continue reading and you'll receive worthwhile insight on this SUV. After finishing the article, all that's left is to schedule a test drive at Jaguar Baton Rouge! 
Related Posts: 2020 Jaguar I-PACE Review
2019 Jaguar I-PACE vs Audi e-tron
Exceptional Performance & Efficiency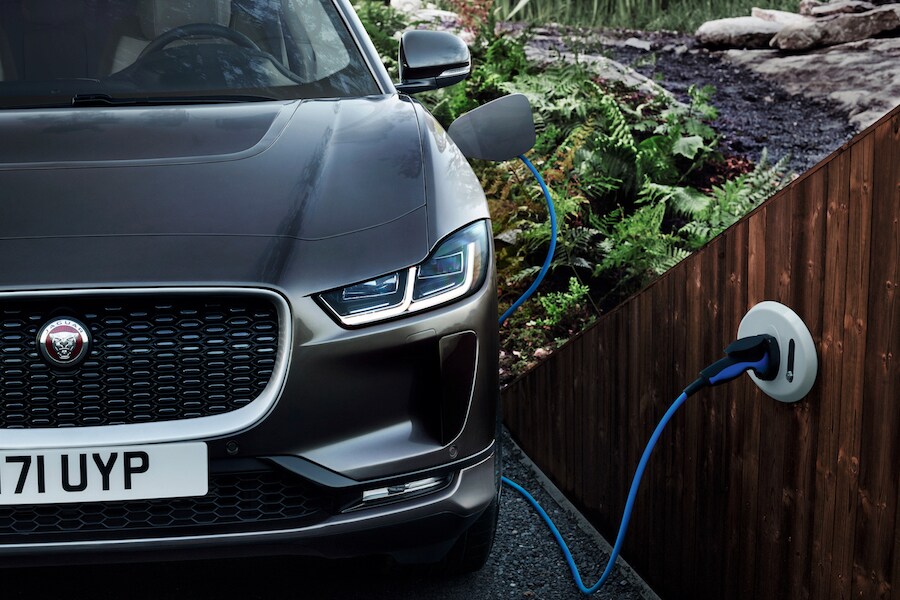 The ultra-modern performance set up in the Jaguar I-PACE is a large reason this model has drawn such attention. 
The current arrangement underneath the hood is intricate, yet it delivers a whopping return of 394 horsepower, 512 lb-ft of torque, and a 0-60 MPH sprint of 4.5 seconds. It all starts with the battery which is positioned within the wheelbase to support a low center of gravity. To get moving, two permanent magnet synchronous electric motors have been integrated into the front and rear axles. 
Additionally, this type of electrically powered vehicle doesn't have a traditional transmission but rather sports JaguarDrive Control®, a system that instantly delivers smooth acceleration at any range between 0 and 12,000 RPMs. 
There's much more to the overall performance than a flashy electric motor, however. Other key traits include: 
Active air suspension 
Torque vectoring by braking 
Adaptative dynamics 
All-Wheel Drive 
Low traction launch 
All surface progress control 
Stand Out Exterior Design 
There's a certain level of elegance and exterior sophistication that you expect with a Jaguar model, and the Jaguar I-PACE exceeds expectations by offering a look both playful and practical. 
This practicality can be seen in traits like the swooping hood which directs air up and over the roofline in an effort to reduce drag and improve efficiency. There's also a rear diffuser with squared off corners that adds yet another ally in the battle against drag. 
For customizability, you'll have the option to choose between a wealth of wheels, colors, tires, and trimmings, all of which will pair beautifully with your LED headlights and LED rear tail lights. 
Driver-Assistance Technology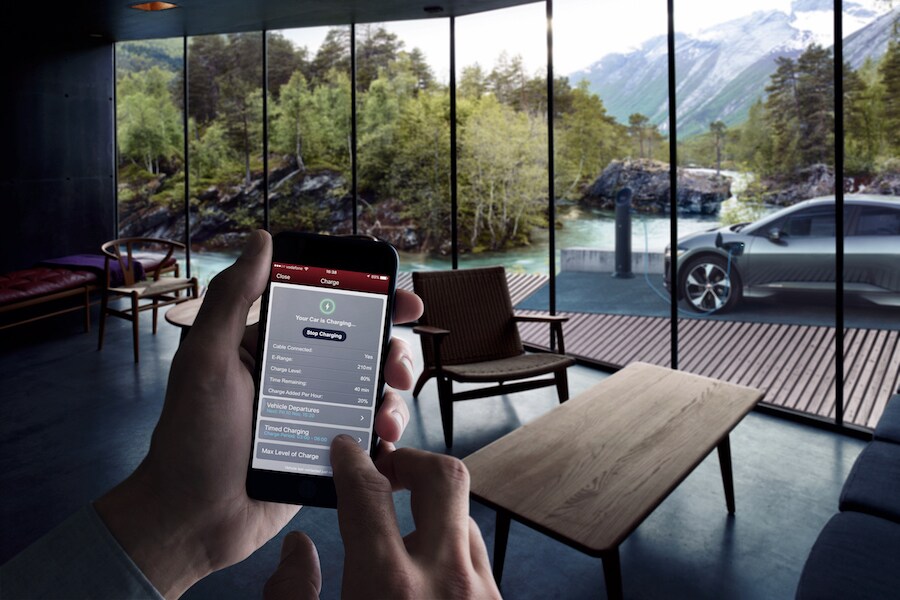 The innovative Jaguar I-PACE is fueled by cutting-edge technology, so it's no surprise to see your interior sporting a wealth of driver-assistance capabilities. 
The Touch Pro® Duo, for instance, consists of a 10-inch touchscreen and a lower-positioned 5.5-inch touchscreen which work together to provide you with clear and concise options. 
Other key perks include a Head-Up Display, an interactive Driver Display, and the Meridian™ Audio set up featuring a 15-speaker arrangement and Trifield™ technology. 
Review: 2019 Jaguar I-PACE 
The modernized Jaguar I-PACE is an easy choice for folks around Baton Rouge and Monticello that want striking style, bristling performance, and all the convenience of intuitive driver-assistance technology.
To test drive this bold model, contact Jaguar Baton Rouge today!