Receiving the best Jaguar service possible near Prairieville, LA, means booking a visit with the Jaguar Baton Rouge Service Center. We've crafted our shop to cater specifically to the needs of Jaguar vehicles, whether you're rolling around in a coupe, sedan, or SUV. We can map out the service requirements for your specific Jaguar in advance, replace any parts as your model experiences wear and tear, or simply execute inspections quickly and effectively.

We give you the chance to book your visit online while also checking out various coupons and discounts, too!
Service Specific to Your Jaguar
All Jaguar models will deliver fun and lasting performance, yet not all models have the same service requirements over time. After 50,000 miles, a Jaguar SUV may have different needs than a Jaguar coupe. At our service center, we can lay out exactly what your Jaguar is going to need in terms of maintenance and when these services should be executed.
Most of the care is pretty routine. You'll want an oil change every 5,000 miles or so, and the brake pads should be inspected and possibly changed after 30,000 miles. Each driver, like each Jaguar, is unique, though. So, the more we learn about you and your vehicle, the better care we can provide.
Luxury Service That Caters to You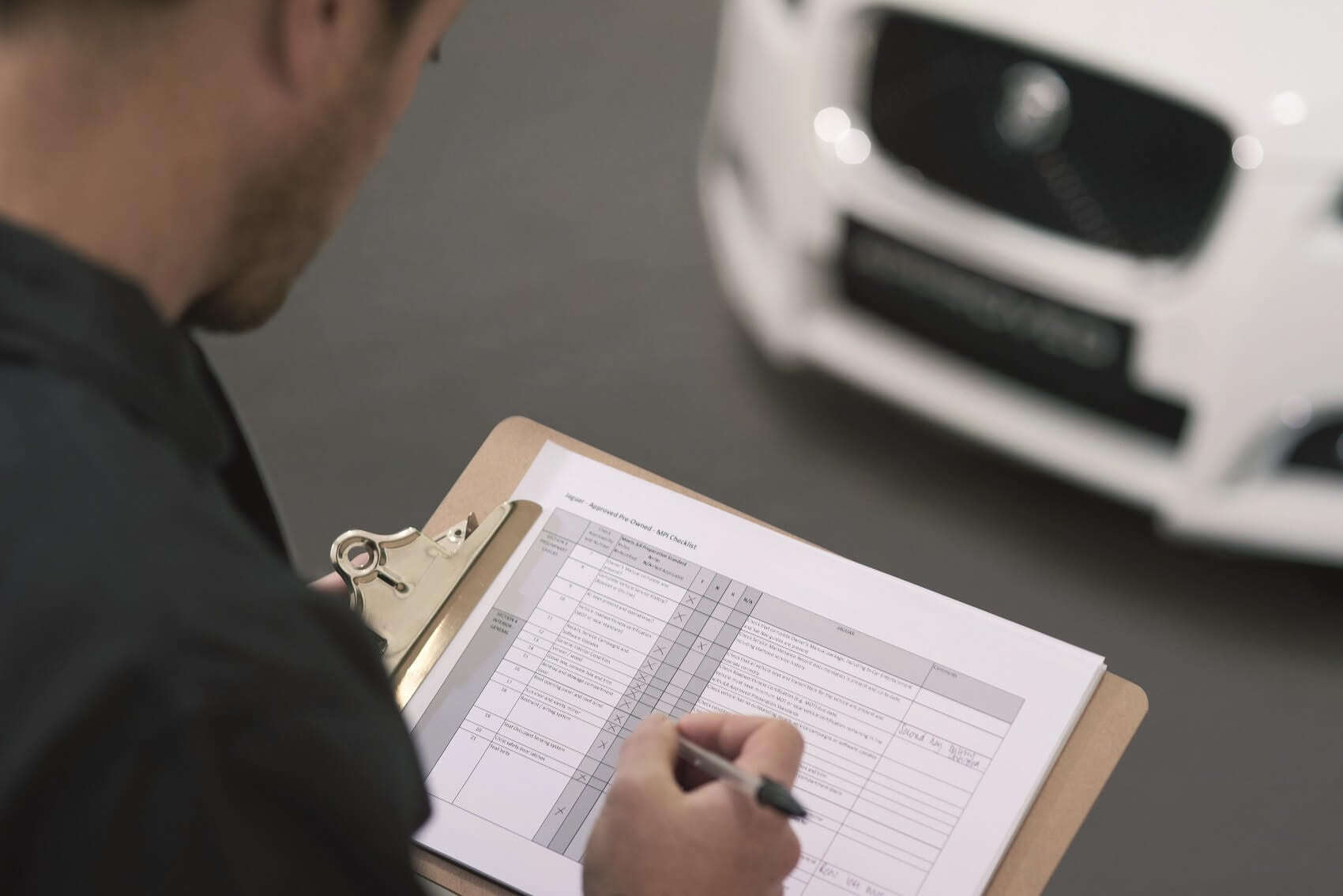 Jaguar vehicles are attractive and luxurious. We feel that servicing your Jaguar should be just as upscale and accommodating as driving one of these English cars. When you book your visit to our shop, we'll prep for your arrival as best we can.

If you're leaving your car in the shop for a few hours but need to run some errands, we can offer you a loaner vehicle. If you've recently been involved in a fender bender, we can quickly iron out any exterior flaws and have your Jaguar looking new once again.
Part of the reason we're able to offer such proficient care is our parts department. We have a well-stocked facility with pieces that will fit your Jaguar perfectly, right down to the model year and trim level. If you come in and have worn brake pads, we'll install a new set in a jiffy. Even if we don't have the right part for your Jaguar, we can order the piece through our expansive Jaguar network. When the part comes in, we'll let you know, so we can quickly get to work.
---
Visit Our Jaguar Service Center near Prairieville LA

Jaguar Baton Rouge wants to be your go-to for Jaguar service. Our staff is accommodating, our facility is loaded with modern technology, and we have the exact pieces your vehicle requires.
If you have Jaguar service questions or want to have your vehicle in for an inspection, give us a call or use our online scheduling tool.